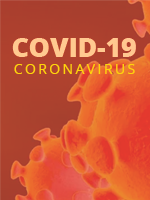 1 hour
Certificate
CTEC
IRS
NASBA
The Tax Implications of COVID-19
Course Description
The coronavirus (COVID-19) has had a huge impact on our lives. The Federal government introduced several new laws in response, many containing provisions that affect tax returns. This course is designed as a broad overview of important tax considerations related to both new and existing tax laws that impact both business and individual taxpayers.
Learning Objectives
Upon completion of this course you should be able to:
Explain the tax implications of the various COVID-19 provisions to the tax code.
Identify the major provisions of the CARES Act affecting individual tax returns.
Identify the changes to NOL limitations.
Recognize credits and other relief available to individuals and businesses.
Explain the deductibility of expenses used to qualify for PPP loan forgiveness.
Field of Study: Federal Tax
Course Level: Basic
Prerequisite: None
Delivery Method: Self-Study
CE Hours: 1
IRS CE: UBWMF-T-00198-20-S
CTEC: 6209-CE-0146
NASBA: 116347
Expiration: In accordance with NASBA standards, access to this course will terminate one year from the date of purchase. Incomplete courses will no longer be accessible beyond the one-year deadline.
Last Modified: 04/27/2021